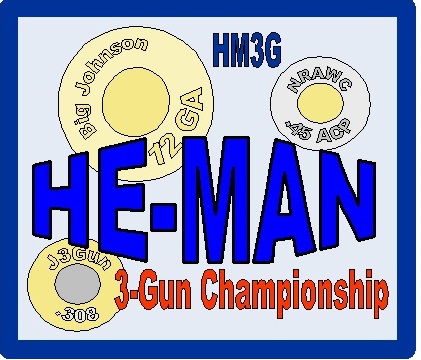 He-Man 3-Gun Nationals May 18-19, 2024
He-Man 3-Gun Nationals is a match for those who enjoy the BIG GUNS!
He-Men use .308 rifles (scoped or iron), .45 pistols and Pump 12 gauge shotguns.
We have the wee-man division for staff and He-Man co-travelers, but you need to check with the match director for permission to be a wee-man.
The match is focused on the He-Men, so expect some longer, heavier targets!